Knee Arthroscopy Recovery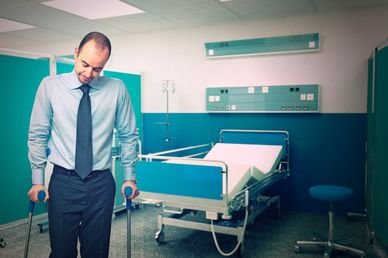 If you have an appointment for a knee arthroscopy you might be worried about knee arthroscopy recovery This is often a pretty simple procedure, but you should still know what to expect during the process and how your recovery options. It can take about 2 months to recover from this type of procedure and you want to make sure that you are not rushing your recovery.
General tips to speed up knee procedure recovery
You will often be given some instructions on what you can do to help you recover and provide some pain relief along the way. You should make sure that you are taking these instructions seriously and there might be many things you can do to help feel better while you are healing.

If there is someone that you trust, this might be a great person to come over and help you out right after this procedure. This can be a great help as you might need some help completing daily tasks. Once you gain more independence you will be able to use someone less and this can take some time.

You might also want to use ice for pain relief. This is something that is often recommended after a knee procedure. You can use ice regularly, or when you find that you are experiencing pain. There are also pain relievers that you can use to help take the edge off your pain level. You want to make sure that you are aware of any side effects that the medication may have.

Sometimes a cane or crutches are needed during the first part of your recovery. You might not feel like this is something that you need, but if this is something that is recommended, you should make sure that you are following these orders. You might not be able to put weight on this knee and you want to use an aid until you are ready to bear weight.

Knee arthroscopy recovery is something that can be different for everyone. There are some great things you can do to help speed up the healing process and also relieve any pain you might experience after this surgery.
| | |
| --- | --- |
| Written by: | Michal Vilímovský (EN) |
| Education: | Medical student, 3rd Faculty of Medicine, Charles University, Prague, Czech Republic |
| Published: | November 8, 2012 5:16 AM |
| Next scheduled update: | November 8, 2014 5:16 AM |