Recommended Foods For Flu Symptoms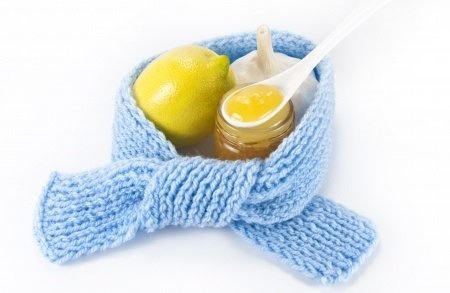 November 19, 2013 5:42 AM
If you have caught the flu, then you certainly know that its symptoms can be very bothersome and they can last for more than a week. While it is true that most people rely on medications to relieve the symptoms and to speed up the healing process, some choose to rely on 100% natural ingredients and treatments that are not only cheaper, but have fewer side effects as well.
However, few people know that you can easily alleviate the flu symptoms by simply adopting a special diet that contains all the nutrients your body needs to recover quickly and efficiently. Here is a brief overview of the most efficient foods for treating the flu: 
Vegetable Juice 
Vegetables are known to burst with flavor and nutrients, this is why nutritionists recommend us to increase our fresh vegetable intake not only when we have the flu, but also when we are healthy. One of the most notable benefits of freshly squeezed vegetable juice is that it contains a wealth of antioxidants, which are perfect for keeping your body fully functional and for fighting off free radicals. At the same time, a glass of juice is intensely hydrating as well, and hydration is extremely important if you have caught the flu. 
Fresh Garlic And Garlic-Based Foods
Another very important food for flu symptoms is garlic. As you may know already, garlic has been used for centuries to treat the flu, the common cold and a variety of other conditions and diseases, and it is known that it contains immune-stimulating compounds along with beneficial antimicrobial properties. Since garlic is a highly potent natural antibiotic, it can fend off viruses, fungi and bacteria within days – no matter if you add some garlic to your diet or you decide to chew a clove two to three times a day, you will surely see the therapeutic effects of garlic in no time!
Chicken Soup
There is a reason why our parents or grandparents always made chicken soup whenever we caught a cold as children – not only does the chicken soup nourish and hydrate your body, but its anti-inflammatory properties also speed up the recovery and prevent the further development of viruses and bacteria. Also, chicken soup can be extremely useful if you suffer from nasal congestion, one of the most common (and annoying!) flu symptoms. 
Hot Liquids 
Hot liquids can also come in handy if you have caught a flu – although hot tea is by far the best choice in this situation, you can basically opt for any liquid that is hot and keeps your body properly moisturized. However, green tea is known to be the best choice due to its increased amounts of powerful antioxidants – not only do antioxidants fight off the free radicals as mentioned above, but it also protects your body from premature aging and, if consumed over a prolonged period of time, it is known to lower the risk for certain types of cancer. 
However, if you are not a big fan of green tea, you can opt for any herbal tea that you like. For extra taste and for boosting its therapeutic effects even more (and for some extra Vitamin C, which is extremely useful for treating flu symptoms), you can add several drops of freshly squeezed lemon as well. 
Spices 
Some studies have revealed that certain spices, such as ginger or cinnamon, can unclog your congested nose and even fight fever, as the flu is often accompanied by mild to moderate fever as well. Simply add extra spices and spicy condiments to your diet and you will see that they will relieve congestion for a short period of time. This is particularly useful if the stuffy nose prevents you from sleeping well at night. 
Citrus Fruits 
Last, but not least, citrus fruits are very rich in flavonoids, compounds that can significantly improve the function of your immune system. Your immune system is your body's natural defense mechanism, and it needs to worktwice as hard when you got a flu – this is why it is important to boost it in a natural, safe and efficient manner. There are many citrus fruits to choose from, but lemons, grapefruits and oranges are known to be the most efficient. No matter if you squeeze them and turn them into a smoothie or you eat them raw, these citrus fruits will undoubtedly benefit your immune system and help you manage the flu a lot better!
| | |
| --- | --- |
| Written by: | Michal Vilímovský (EN) |
| Education: | Medical student, 3rd Faculty of Medicine, Charles University, Prague, Czech Republic |
| Published: | November 19, 2013 5:42 AM |
| Next scheduled update: | November 19, 2015 5:42 AM |