A Few Ideas For Home Remedies For Teeth Whitening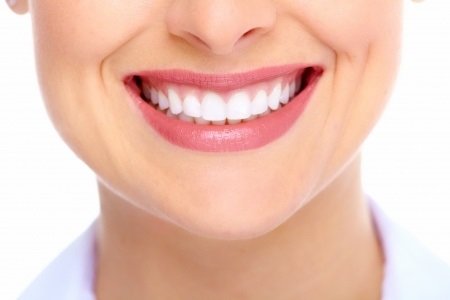 November 20, 2013 1:46 AM
Tooth whitening is something that many people are interested in. It's a procedure that is in high demand especially when you consider the fact that most people find it to be one of the best ways to increase their self-esteem. Having white teeth makes it much easier for one to have a beautiful smile, and knowing this fact is likely to make them more confident of themselves.
However, there are a few issues that most people are apprehensive about when it comes to getting such services.
One of these is the fact that it normally costs a lot to get teeth whitened at a dentist's clinic. For this reason, there are many people who simply give up thinking that they can't afford it.
However, there are a few tooth whitening methods that can be done at home.
The benefits of these methods include the fact that they are safe and most are effective in doing this as long as you use them properly. In addition to that, they are also likely to be more convenient, since you don't need to have to go to a dental clinic in order to get them down. The only downside is that some of them take longer to work compared to methods of tooth whitening you can get in a clinic. However, if you choose a method and use it consistently, you are bound to see results within a very short time.
Home teeth whitening remedies
Some of the more effective ways of tooth whitening include:
Brushing using bicarbonate of soda and hydrogen peroxide
When brushing your teeth, you can use hydrogen peroxide once a week. A dilute concentration of this acid acts like a bleach, which whitens the teeth by activating oxygen which in turn decolorizes the enamel. In addition to whitening the teeth, it is also a very good disinfectant as well. You can use it in conjunction with bicarbonate of soda, which you can use to brush your teeth on a daily basis. This acts as an abrasive that removes any solids that might cause the staining. This has been proven to be very effective, and you will definitely notice some whitening after a week or two.
The use of strawberries
Strawberries contain malic acid which is also very effective in whitening teeth. To use it, you can rub some of the juice from the strawberries on your teeth, and let it settle for a few minutes before brushing. You can also crush a few strawberries into a paste that you can use as a toothpaste. If you want, you can use this strawberry paste after using your regular toothpaste.
Baking soda and lemon
One of the most common combinations for home tooth whitening is a paste made of baking soda and lemon. This is then used to brush your teeth. Once a week. This can't be used on a daily basis on account of the fact that it's very corrosive, and could lead to tooth sensitivity when used regularly. You therefore need to be careful when using it.
Eating more citrus fruits
Citrus fruits contain citric acid that can have a whitening effect on teeth. There are many ways to use this method of tooth whitening. For instance, you could simply eat more apples and citrus fruits such as oranges, so as to expose your teeth to such acids. You could also opt to use fresh orange or lemon juice. It's a good idea to always dilute this to ensure that it's not very strong, so that it does not completely erode your enamel.
Additional advice for home teeth whitening
These are just some of the home remedies for teeth whitening treatment that you can use. To increase the chances of success, it's a good idea to use them in conjunction with other measures to keep your teeth clean.
This includes brushing your teeth after every meal, and also using floss after brushing. Inaddition to that, it's necessary to avoid foods that are likely to stain your teeth including coffee and soda.
Cigarette smoke also has this effect, so you need to avoid it as well. Eating such foods or smoking while using any of the above methods if counterproductive. You will keep doing it and not see any change in the whiteness of your teeth if you do this. This is an insight in this regard.
| | |
| --- | --- |
| Written by: | Michal Vilímovský (EN) |
| Education: | Medical student, 3rd Faculty of Medicine, Charles University, Prague, Czech Republic |
| Published: | November 20, 2013 1:46 AM |
| Next scheduled update: | November 20, 2015 1:46 AM |
Related articles